Getting Back to the Basics of a Healthy, Happy Lifestyle
Speaker: Dianne Durante, EdS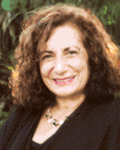 The author of Everyday Symbols for Joyful Living, Dianne Durante has more than 35 years of experience as a family therapist and educator. Dianne is known for her innovative, interactive presentations, which combine symbols and stories to entertain and motivate.
Use this dynamic speaker to motivate staff, as a heartfelt speaker to caregivers and bereaved families, or as a facilitator for a customized program designed specifically to meet your outreach needs.
Click Dianne's photo for additional information. For more information on her book, click the image below. To book this speaker, contact us.
Toll free: 1-877-513-0099 | Email: info@QOLpublishing.com