Recognizing the Signs and Reducing the Risk
Speaker: Eric Hipple, Former NFL Quarterback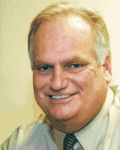 Former NFL quarterback Eric Hipple's life took a tragic turn when his 15-year-old-son Jeff died by suicide in 2000. Eric has since devoted his life to building awareness of depressive illnesses, traveling nationwide speaking to teens and adults about ways to recognize the signs of depression and risks for potential suicide. He is the author of Real Men Do Cry and works with the University of Michigan Depression Center as an outreach coordinator.
Click Eric's photo for additional information. For more information on his book, click the image below. To book this speaker, contact us.
Toll free: 1-877-513-0099 | Email: info@QOLpublishing.com