Quality of Life Publishing Co. is an independent publishing firm dedicated to help ease the way for patients and families served by hospices since 1999. We continue to expand our offerings beyond end-of-life support, providing quality educational materials for home care, private duty, and health care organizations everywhere.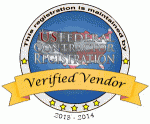 We are a registered government contractor through SAM.gov, CAGE code 6KLJ5.
Toll free: 1-877-513-0099 | Email: info@QOLpublishing.com
Click here for information on our affiliates.
---
Quality of Life Publishing Co. is a direct outgrowth of founder Karla Wheeler's professional and personal experience. A former newspaper reporter and editor for multiple national clinical journals, Karla began a 15-year tenure as a certified hospice volunteer after her grandmother experienced a beautiful death with hospice. After noticing an acute need for earlier hospice referrals, Karla started her flagship publication, Quality of Life Matters®, to provide clinical end-of-life education. Five members of Karla's immediate family have been helped by hospice, including her beloved husband.